As one who is always on the hunt for fab vegan fashion, I gasped when I saw the Worker bag from AI Toronto Seoul. The quality vegan leather material… the high end hardware… the shape… the large size… THE EXTRA STRAP… I could not order this bag fast enough! I went for the Bright Blue, but I might have to circle back and get that Forest Green.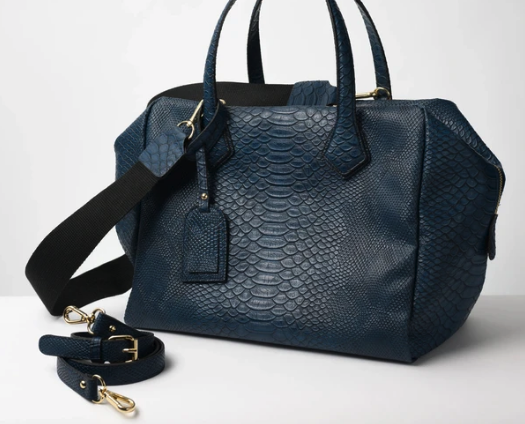 The bag arrived pretty quickly considering the pandemic's impact on some delivery. The unboxing was a moment. I mean, I love a nice bag. And, honestly I really felt Stella McCartney was going to be in a one brand race for luxury Vegan bags for the very near future. But nope. AI is in it to win it. So I was damn near holding my breathe while opening this box. The packaging is so well done and even includes a duster bag and a nice thank you note from a member of the family owned business. Of course the bag was stuffed to keep it's shape. But that paper was soon removed and quickly replaced with many of my things, because I was ready to take that bag for a spin. Now I will say, the material was a little thinner than I expected, but the bag is still beautiful and well crafted… as it should be since each bag is hand made. I loved it so much that I ordered another style the next day.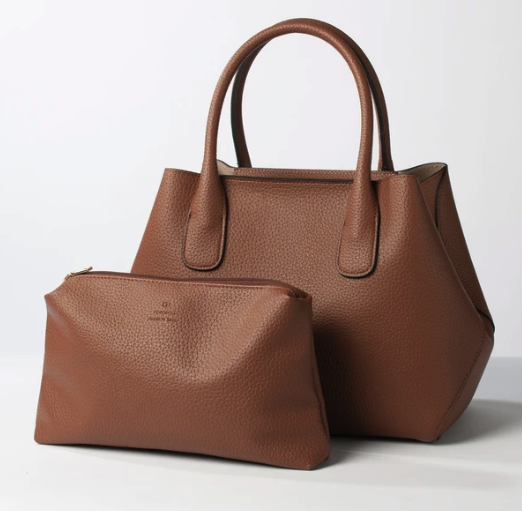 Or I should say I tried to order another style. The Park bag in Caramel is one of the company's most popular. So it stays sold out. I added my name to a waiting list and about two weeks later, I received a notice and ordered that bag. The Park bag had the thickness in material that I was looking for. In addition, a removable pouch and a compartment on the inside. I carried this bag most of the summer and saved the larger Worker bag for special occasions.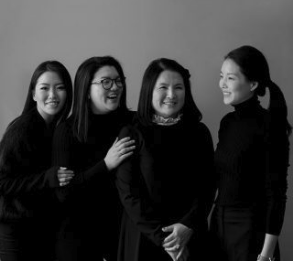 AI Toronto Seoul is Canada based and owned by a fashion-obsessed mom and her daughters. They work together with artisans in Seoul to create sustainable luxury pieces created from recycled plastic and PETA-approved. And for me, that last part means the most. Here is a chic line of bags, made from sustainable materials and no animals had to die for it. Now that is my definition of fabulous!