Business is sweet for Good Girl Chocolate. Since the sugar and calories associated with eating chocolate can leave you feeling naughty… Good Girl owner, Dr. Tabitha Carr, set out to create a treat that leaves you feeling like you've been good. So she made it good for you.
What's In Good Chocolate?
First… as you might have guessed, we are writing about it here because it is Vegan. So there is no dairy or other animal products in these chocolates. In addition, Good Girl Chocolates are soy free, gluten free, have no GMOs and are made with organic low glycemic sweeteners, The recipe for healthy chocolates came from Dr. Carr's own weight loss journey. At one point, doctors told her that her high blood pressure and blood sugar imbalance was interfering with her ability to have children. So she made a change by working out and paying closer attention to what she was eating.
The end result was weight loss and the discovery of what foods make you sick and what foods make you healthy. And right in her own kitchen she discovered the recipe for Good Girl Chocolate that would satisfy her sweet tooth while still eliminating bad foods. And when you buy Good Girl Chocolate you support a Black owned business, which is another way to do good.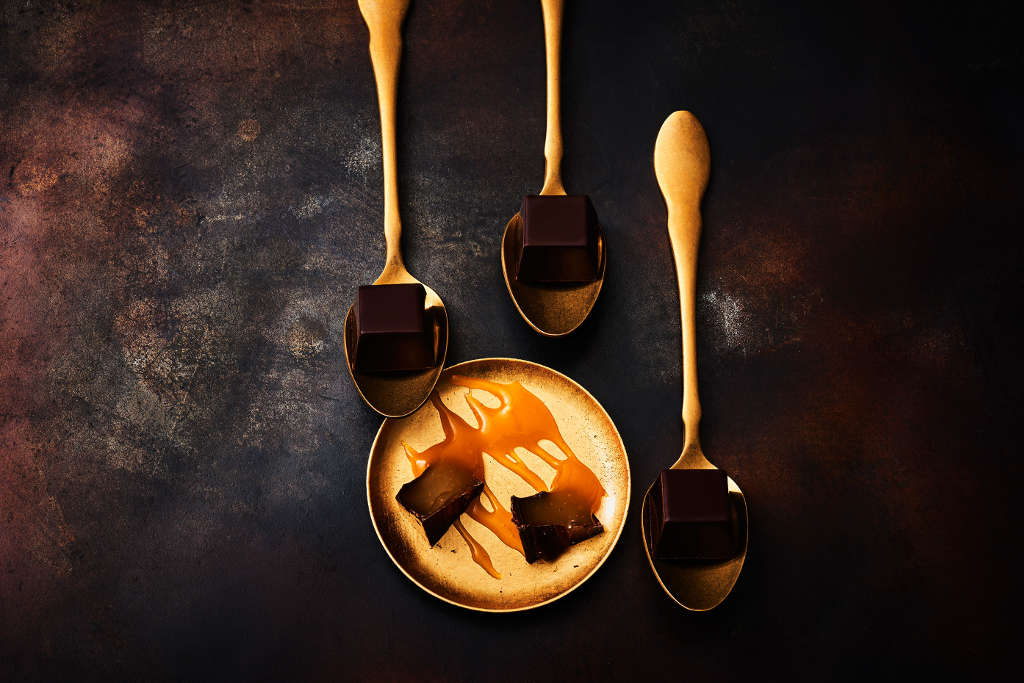 What's In Bad Chocolate?
Most people think of chocolate as a bad thing, but it doesn't have to be. Chocolate comes from the cocoa plant and is Vegan in its natural state. Many chocolate makers add ingredients that are not so good for your body. For example: milk fat, milk and/or natural flavoring, skimmed milk powder, lactose and protein from whey (from milk), whey powder (from milk), egg white powder, milk protein and sugar are usually added to most of your favorite commercial chocolate candies.
Read The Labels
When shopping for healthier chocolate, start with the dark variety. It is rich in fiber, antioxidants and includes a long list of nutrients such as iron, magnesium and zinc. This type of chocolate can help with brain function, reduce heart disease risk, and improve blood flow and pressure.
If you like your chocolate Vegan, you are going to have to read the labels. You know about the usual suspects… milk, egg, etc. But you should especially be on the lookout for 'natural flavoring'. This is an umbrella term that usually includes non Vegan ingredients like milk, meat and eggs. The FDA does not require that companies specify the ingredients included in their 'natural flavoring'. But you can check for more details on the company website, give them a call or just don't buy it.
Brands To Try
In addition to Good Girl Chocolate, some other known Vegan chocolates include Hu Kitchen and Casse-Cou Chocolate. And if you think you will be missing out by choosing Vegan chocolate, just know that some of the flavors from Good Girl include Assorted Truffle, Caramel, Dairy Free Milk Chocolate, Dark Chocolate, White Chocolate and Coconut Pecan Scotchie.
As with most things we love, you should enjoy your healthy Vegan chocolates in moderation. And hopefully this information will help you choose the best chocolates for your taste buds and for your body.