Whether you are grabbing so candy treats for Trick or Treaters or you just need to stock up your home or work candy supply, it would not be that tough to practice a little kindness and choose some vegan candy brands. And I bet those kiddies or your own sweet tooth won't mind a bit.
So, yes, I too was surprised to learn that some candy companies use animal based ingredients. And unfortunately some of your favorites may be among them. Many candies are not Vegan because of two ingredients… gelatin and confectioners glaze. Gelatin is made by boiling animal parts (usually cows and pigs)… such as bones, ligaments, tendons. This ingredient is usually found in jelly beans, gummies and other chewy candy.
Confectionate Glaze is also known as shellac. It is made from insect debris. This ingredient is usually used to make candy shiny. With that in mind, here are some candy brands you can easily avoid if you want to keep it cruelty free.
Candy Corn:
I already know what you are thinking… Candy Corn IS Halloween. But there are some animal products in most brands of Candy Corn. The great news is if you are feeling crafty, you can make your own with this Vegan recipe.
Gummy Bears & Gummy Worms:
Truth is most gummy candies have gelatin. This includes Mambas candy, which used to be Vegan but recently added gelatin to their recipe. But I am delighted to let you know there are more and more Vegan gummy products available. Check out Trader Joe's Scadinavian Swimmers, which are not only Vegan, but also organic. And here are some other vegan gummy candies to check out.
Starburst
This one hurt. I loved the lemon Starburst since I was a kid. But I love animals more. Starbursts contain gelatin and confectioners glaze. A great replacement would be the new plant based candy line from Smart Sweets which offers the Sweet Chews…a chewy, square shaped, fruit flavored treat.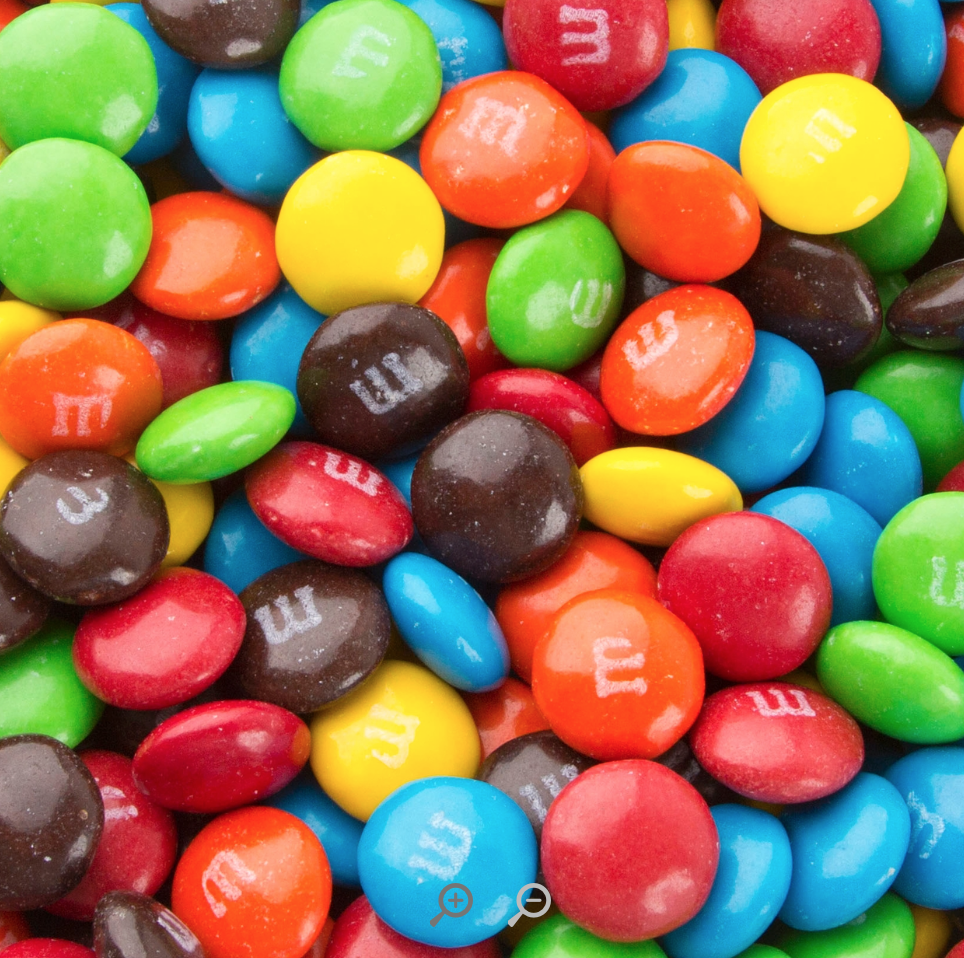 M & M
Never was a huge fan of the very popular M&Ms (and don't get me started on those commercials personifying the M&Ms that would eventually get eaten… always seemed a little weird to me). But back in the day, I did love the yellow M&Ms with the peanut middle. I had to give those up because M&Ms are made with milk based ingredients. But as with most things, there are great Vegan alternatives.
Aside from the Vegan options I already listed, here are some other yummy candy that is cruelty free:
Jolly Ranchers
Skittles
Sweet Tarts
Twizzlers
Sour Patch Kids
Brach's Lemon Drops
Brach's Peppermint
Tootsie Rolls
Blow Pops
See??!! So many great options to choose from and the kids that come to your door will be happy just to get some great candy. And every time you go to grab a little treat for yourself you'll be able to pat yourself on your back for treating the world with a little extra kindness this Halloween and beyond.