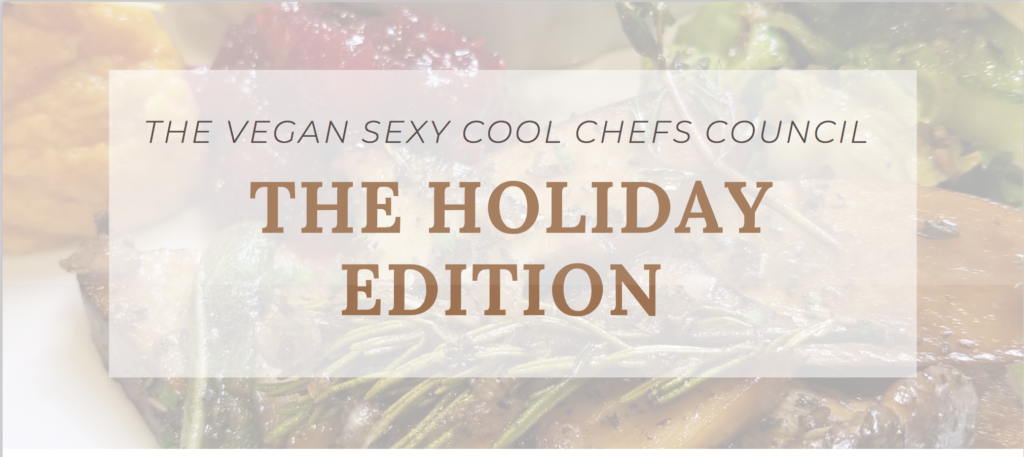 Creamy mashed potatoes are always a holiday hit. But Chef Nina takes things up a notch with her Roasted Sweet Potato Parsnip Mash. This might come close to being the perfect vegan side dish! This meal beautifully combines the delicious flavors of sweet potatoes, sour cream and parsnips. Topped with a dash of cinnamon, this will add the perfect amount of sweetness to a mostly savory holiday plate.

INGREDIENTS:
3 pounds sweet potatoes
½ pound parsnips, cut in half
2 tablespoon vegan sour cream
2 tablespoons vegan butter
1 tablespoon white miso (chickpea)
¼ teaspoon cinnamon
⅛ teaspoon turmeric
COOKING:
Preheat the oven to 400 degrees F.
Place sweet potatoes and parsnips on a lightly greased baking sheet. Make three slits in each sweet potato and lightly sprinkle seal salt over the sweet potatoes and parsnips.
Roast until fork-tender, which is about 50 to 60 minutes. Remove from the oven and let cool.
Peel the sweet potatoes and the parsnips, transfer to a large bowl and mash.
Add the vegan butter, sour cream, miso, cinnamon and turmeric and stir well.
Place mixture in a blender vessel and blend until creamy.
Serve warm and lightly sprinkle with a dash of cinnamon.