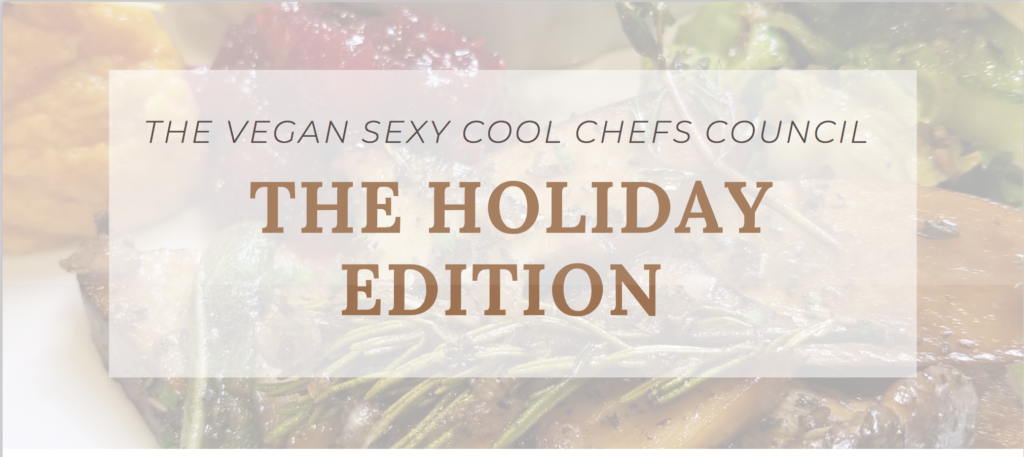 This mouthwatering mushroom recipe from Chef Nina Curtis could easily be a side dish or the shinning star of any holiday plate. A roasted trumpet mushroom is already a highlight on any menu, but when you add the perfect medley of herbs and spices, you have a contender for any cooking competition. In addition to being delicious, this flavorful item will take less than 10 minutes to make. Keep scrolling for ingredients, recipe and more on Chef Nina and how to find more of her recipes.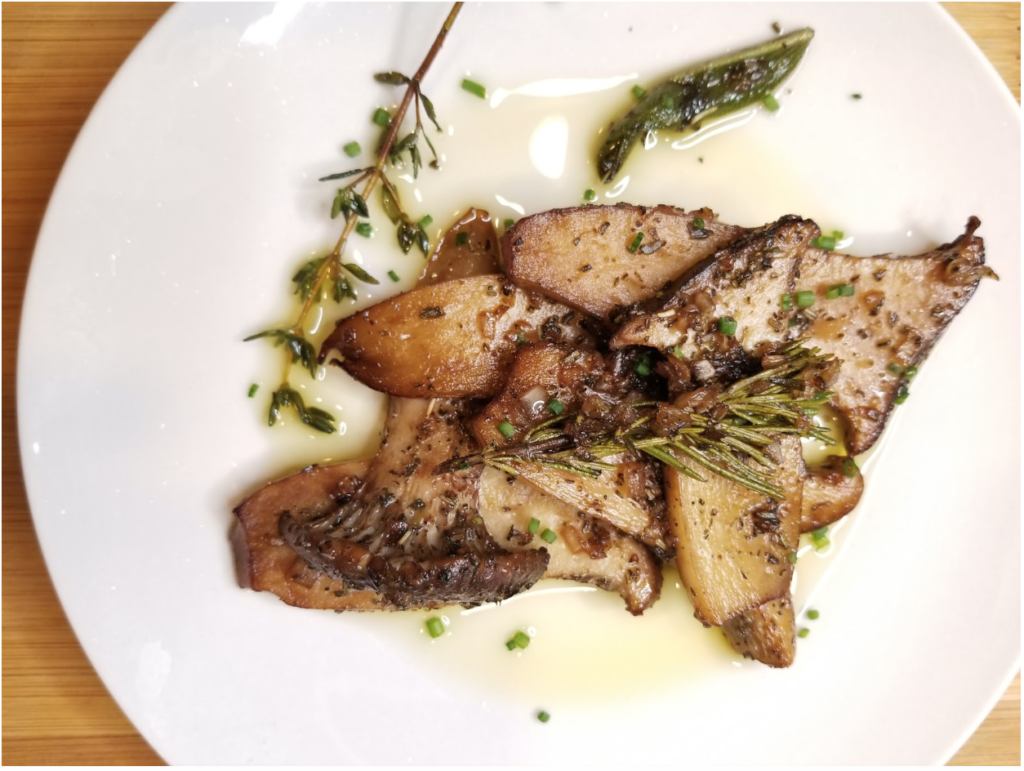 INGREDIENTS:
¾ cup extra virgin olive oil
½ pound royal trumpet mushrooms, halved lengthwise
½ medium, finely diced white onion
⅛ cup balsamic vinegar
1 ½ tablespoon thyme
1 ½ tablespoon sage
1 tablespoon minced rosemary
1 tablespoon chopped fresh chives
½ teaspoon sea salt
¼ teaspoon freshly ground black pepper
HOW TO PREPARE:
In a large bowl, combine all the ingredients except the mushrooms and whisk until mixed well.
Add the mushrooms to the marinade and coat well. Let set overnight in the refrigerator.
Add just enough grapeseed oil to a sauté pan to make the pan glisten, place over a medium heat.
Add the mushrooms and cook. Turn the mushrooms occasionally, until the mushrooms are tender. Cook for about 5 to 7 minutes.
Garnish with chives and serve warm.