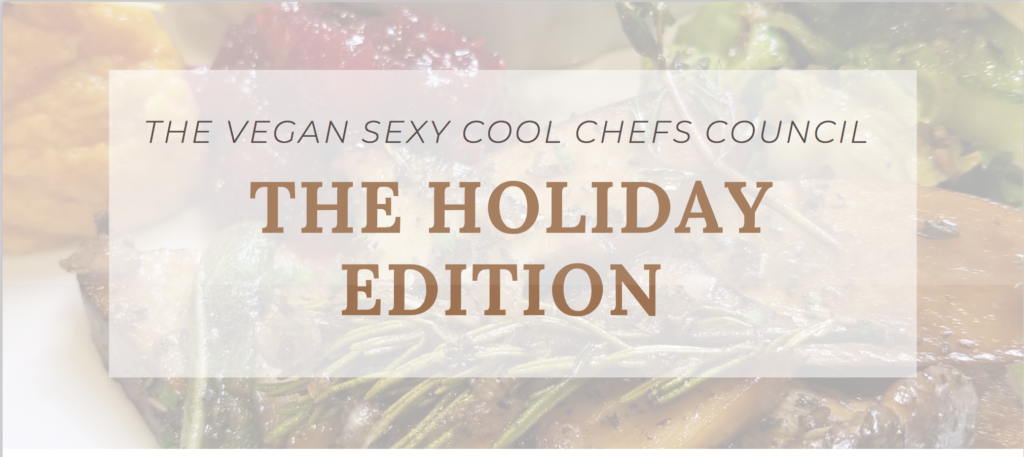 Brussels spouts can be a delicious and nutritious addition to any table. My mom is not a fan of Brussels, so I never ate them while growing up and I they may not be a staple at many traditional Soul Food holiday gatherings… but they should be. And this mouthwatering recipe from Chef Saqera could be just the dish to help kick off this new tradition. Please keep scrolling for recipe, cooking instructions and more info on Chef Saquera.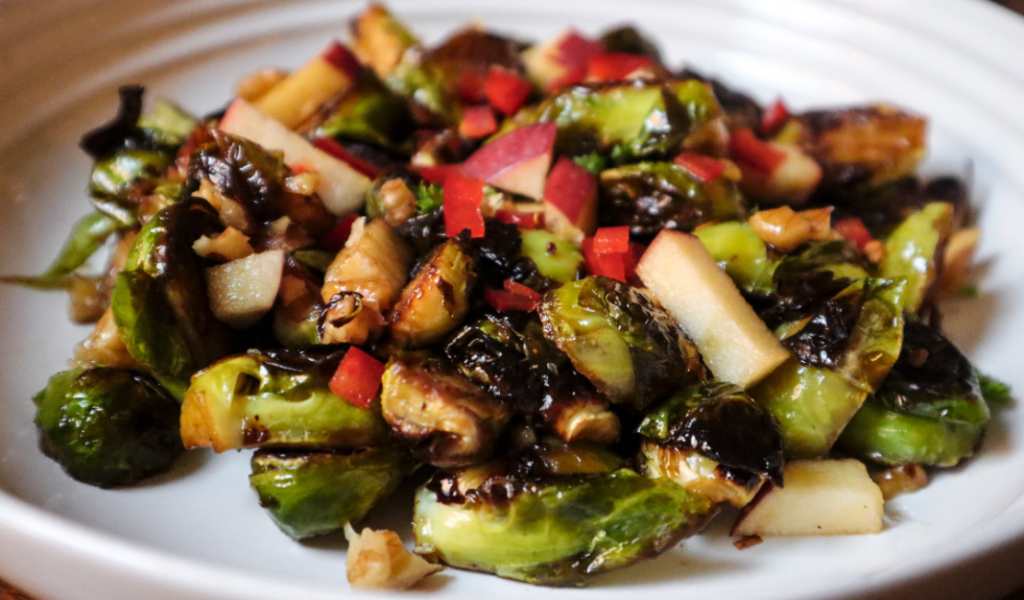 Skillet Brussels Spouts
Ingredients:
 1/4-1/3 c olive oil
1/3 cup diced apples
2 cups of halved Brussels Spouts, washed and towel dried
1/3 c chopped walnuts
3 tablespoons of aged balsamic vinegar
1 teaspoon of maple syrup
1/4 teaspoon lemon zest
1/4 cup water
Salt to taste
Directions to cook:
 1. In a small bowl, mix together water, lemon zest, maple syrup, and balsamic vinegar.  Then set aside.
2. Heat your cast iron skillet using a medium flame.  Add enough oil to heavily coat the bottom of the pan.
3. When the oil is hot, add the halved brussels spouts, cut side down. Be sure to not overcrowd the pan.
4. After a few minutes, turn them over to brown on the other side.
5. When they finish browning, add the liquid mix to the pan and toss
6. Salt to taste and remove them from the heat
7. Mix in the apples and walnuts
8. Plate and serve
Pro tips:  
*Chef prefers flaky maldon crytals for salt
*A good thing to watch out for is the color of the Brussels spouts.  Make sure not to overcook them.  
*You'll know you've done that if they begin to lose their bright green look.
*Sauteed shitake mushrooms can be a nice additon to this dish.