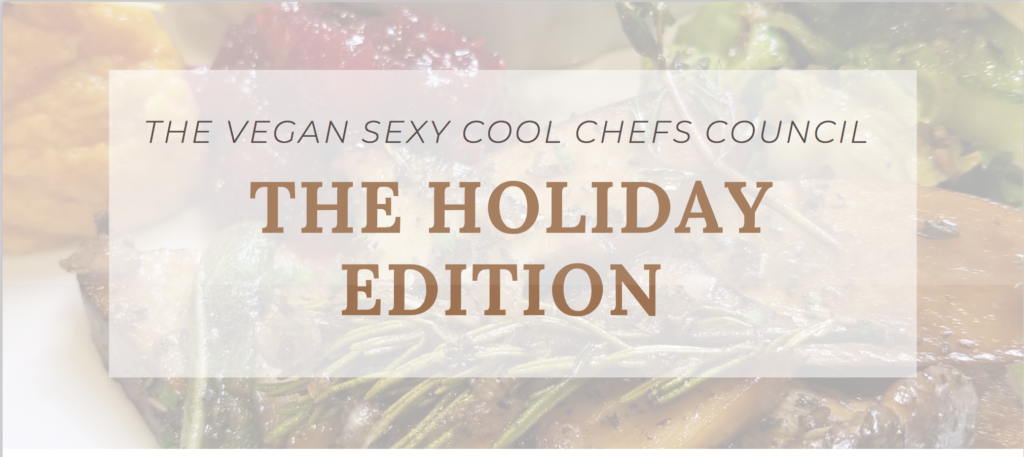 Add some African culture to your holiday feast with this Nigerian traditional dish! Chef Wibi's delicious crunchy Akara Fritters are made from the black-eyed pea aka cowpea, which is actually a legume. (Yes, Beloved it is not a pea!) The black-eyed-pea was originated in West African and became a popular new food tradition to our enslaved ancestors here in the U.S.  
 In the African descendant culinary culture, black-eyed peas are considered as "soul food." They are also known to bring good luck and are often a staple side dish on many Black folk's tables during the New Year Holiday to usher in prosperity.  Keep scrolling for the ingredients, recipe and more on Chef Wibi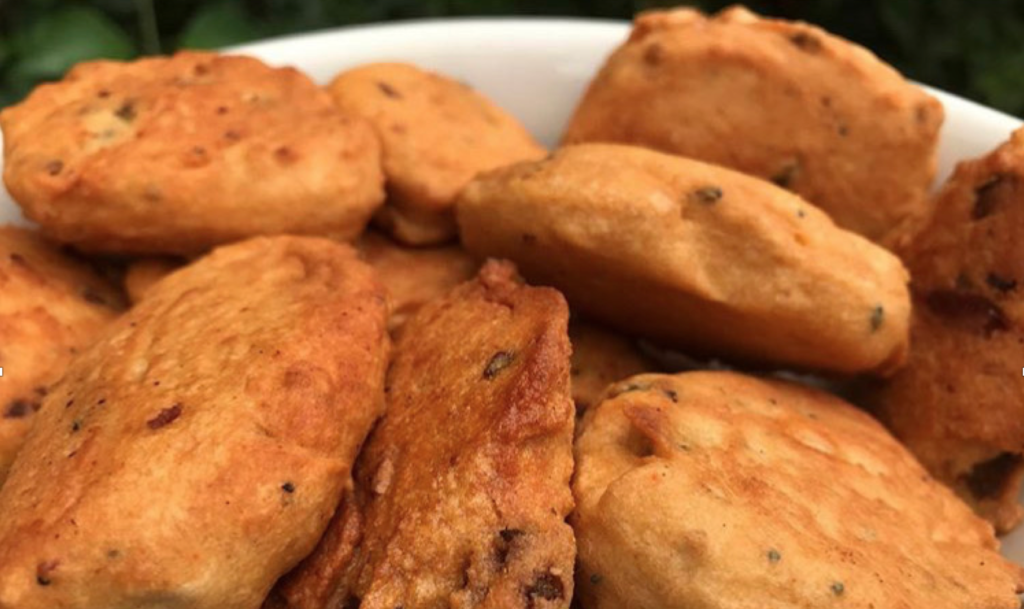 Ingredients:
2 cups dry black-eyed peas
1 Scotch Bonnet pepper or habanero pepper, deseeded and chopped (optional)
2 shallots, chopped
2 sweet peppers or green peppers, chopped
1 vegetable stock cube, ground (optional)
1/2 teaspoon Sea salt
1/2 tablespoon garlic powder
1/2 tablespoon cumin powder
Coconut oil for frying (or Palm oil)
Preparation:
Soaked black-eyed peas overnight in a large pot of water.
Drain and add water again to cover.
Loosen black-eyed peas skin by rubbing them between your hands. Or place them in a food processor with the "S" blade, add a little water and pulse briefly. Then add more water about 1/2 cup of water to 2 cups of black -eyed peas and blend mixture to a smooth creamy texture.
Next add the hot pepper and shallots and blend again.
Put the black-eyed pea mixture/paste into a bowl and season with vegetable stock cube, sea salt, garlic powder, cumin powder and mix well again.
In a large iron frying pan, heat the oil to 370 degrees. Form balls of paste with a spoon or with your hands and carefully dip them into the pan. Fry until they are browned evenly on each side.
Place in a dish lined with paper towel and serve hot. Enjoy!