I love trying new recipes and making them my own. And that's exactly what I did when I decided to make my first vegan frittata. I know it seems challenging, but it is really easy, quick and DELICIOUS!!!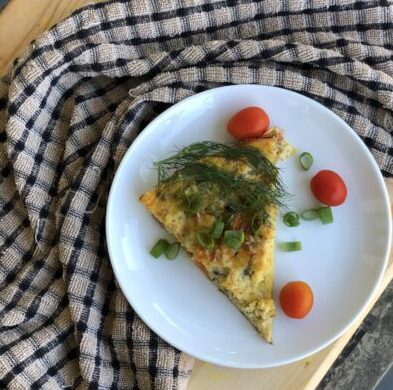 When I decided to attempt a vegan frittata, I knew I would be using Just Egg, one of my favorite ingredients for egg like recipes. I just googled Just Egg and frittata and found a recipe on beetXbeet.com that called for broccoli, vegan feta, tomatoes, dill and some other ingredients.
Instead of the broccoli, I decided to use some leftover asparagus and mushrooms to avoid food waste. GREAT decision!
Be sure to saute the asparagus and mushrooms in olive oil, along with garlic and onions first, and then pour in the Just Egg and follow the recipe. I used a cast iron skilled for sautéing and baking, and it was perfection. No problems with sticking.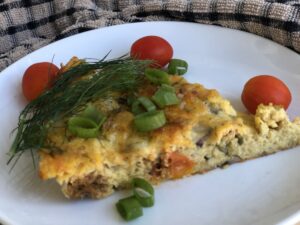 Here is link to the recipe. Let me know how if you give it a try!