I am a former Gucci Girl. I can't even tell you how many bags, shoes, belts, and pieces of jewelry I have purchased from Gucci over the years… and let's not even talk about the outlets!!! But once I became Vegan, I had to give it up due to their use of leather, suede and other animal materials. I can't tell you the last time I purchased something from Gucci, but that may be about to change.
Much to my surprise, Gucci has some to die for Vegan shoes that could soon find a home inside my closet. These shoes are made of rubber and come in a variety of gorgeous colors that are sure to make all the Black sorority ladies swoon.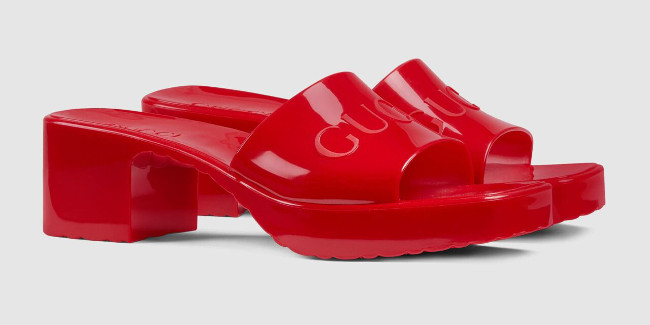 Gucci is one of many top designers that are thinking outside of the box when it comes to sustainability. They have a new collection called Gucci Off The Grid, that is not Vegan
but is focused on environmentally friendly materials and manufacturing. According to Vogue, "Off the Grid is part of a larger initiative called Gucci Circular LInes, which will focus on minimizing the brand's use of new raw materials and explore all manner of regenerated textiles."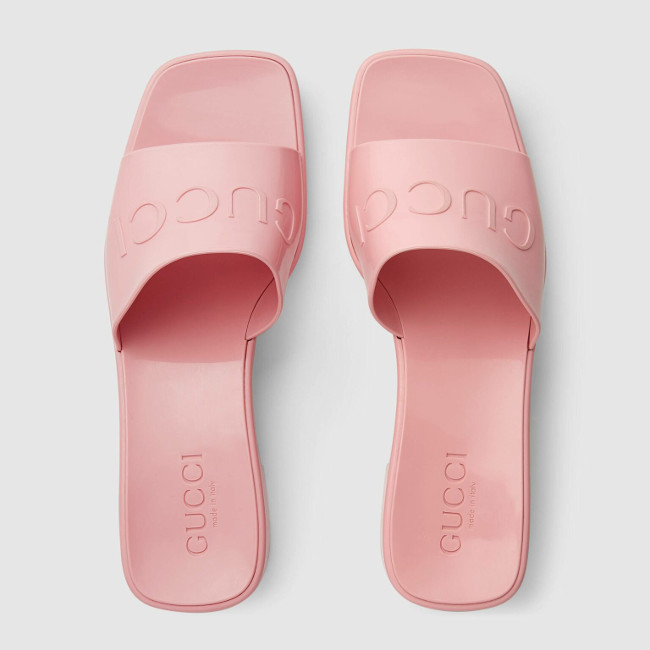 I will update you on other brands that are doing the same in upcoming posts. Meanwhile, here is a look at the new rubber Gucci slides that go for $350 a pair. That's not cheap, but if you want to make a designer investment, this shoe is a comfortable classic that you will get your money's worth if you consider cost per wear.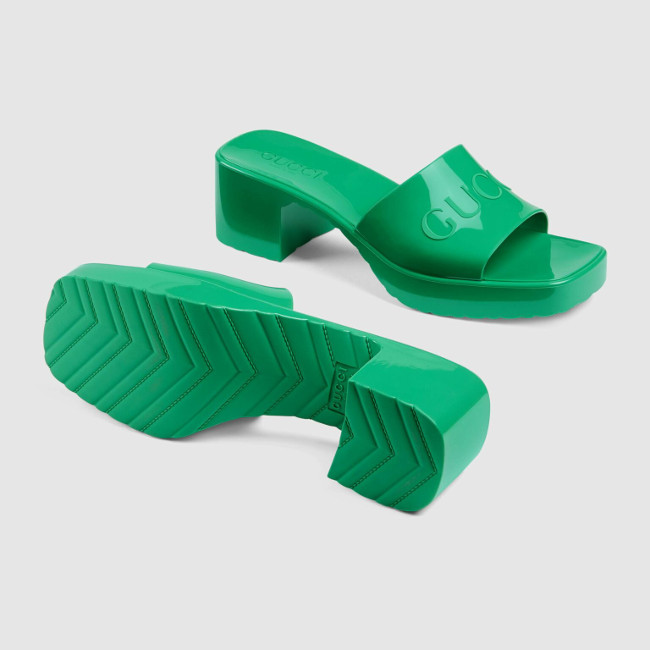 Of course, there is an ongoing debate among Vegans about whether to support brands that are not fully Vegan. An issue is the fact that there are several Vegan companies that have worked hard to create quality products that protect animals and the environment. My take is there is a need to support both. Buy and promote mostly from exclusively Vegan companies so that they can thrive. At the same time, I like to support brands like Gucci that are committed to making such a significant shift in what they do. If their sustainable line is a success, other brands will follow suit and create more Vegan/sustainable products and less products that are harmful to animals and the environment.