Despite all of the great Vegan restaurants, and even with more non vegan restaurants adding vegan options… it is definitely better and less expensive to cook at home while eating vegan. While, I do encourage you to eat as much whole food… fruits, vegetables, grains and beans… early on, you may find it easier to lean into many of the processed Vegan brands. And honestly, almost 3 years in myself, I still do indulge in things like Beyond Meats, Miyokos cheeses and butter, as well as various Vegan brand name snacks. So, when it comes to these types of vegan groceries, it is important to figure out what stores carry what you like.
It can be challenging to find one store that carries every vegan food brand you are looking for, but a shopping on line might be the solution you need. I rounded up a list of on line Vegan grocery stores, including some that are Black owned, that ship nationwide.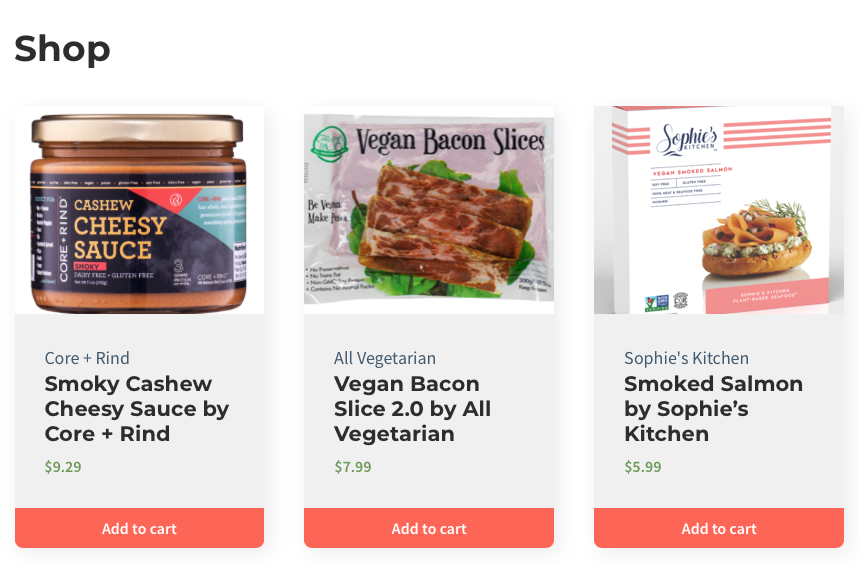 GTFO It's Vegan is new and has what may be the largest offering of vegan brands including Vegan shrimp, a large variety of cheeses and bakery items. This company offers membership and promises to ship anywhere in the US within a 24-72hour window.
BLACK OWNED:
I also wanted to highlight some smaller Black or BIPOC owned grocery businesses that ship nationally or are actively working to ship nationally.

No Carne was founded by Alex and Priscilla Figuereo, a young Dominican couple from The Bronx with the dream of helping make vegan food more accessible in the underserved communities of New York City. The deliver locally now and will soon begin nationwide shipping.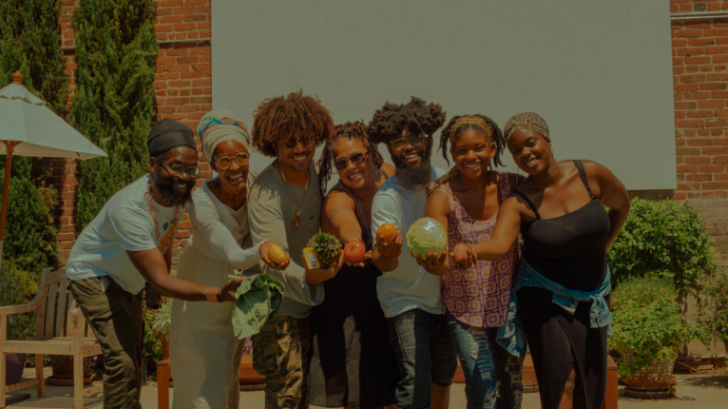 SÜPRMARKT is a low cost organic grocery servicing low income communities in LA. It operates weekly, providing 100% organic produce to make great health and healing available to the communities which need it most. Since its inception in July 2016, SÜPRMARKT has provided more than 70,000 pounds of organic fruit, veggies, and seeds
affordably in South LA. They ship nationwide, but only dry goods.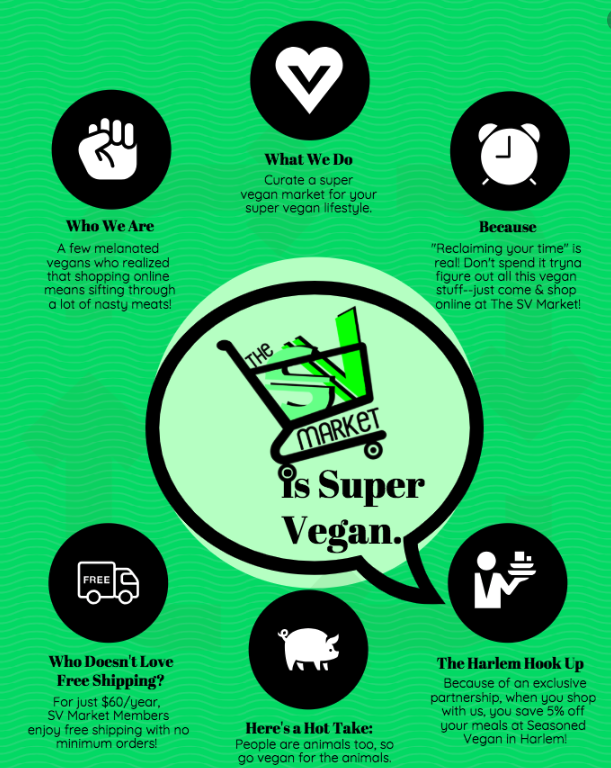 Less of a grocery store, more of a marketplace… The Super Vegan Market offers access to over 3,000 vegan products. The website is carefully curated to include food, snacks, beverages, home cleaning supplies, toys, and personal hygiene products. There are even specialty items like food grade hydrogen peroxide and tea tree oil suppositories. The Super Vegan Market has everything one needs to live a comprehensive vegan lifestyle. The goal is to make online vegan shopping trustworthy and much less time consuming. They deliver nationwide.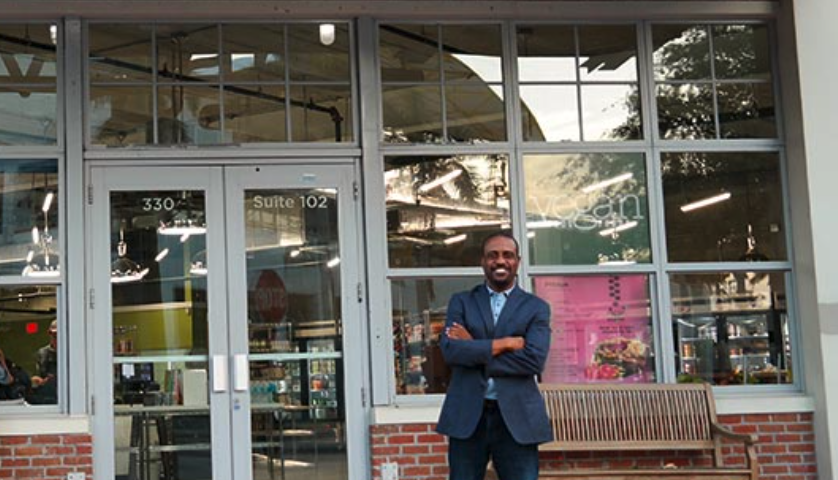 It all started with an idea from life-long vegan Steven Smith. He set out to create a place that Vegans can shop and dine confidently without having to read labels and research ingredients. Steven also wanted to create an environment where anybody could come in, feel welcome and enjoy good meal and experience plant-based products. After all, good food is good food! They only ship locally, but are working to ship nationwide.
It really makes eating vegan easier when the foods you love come right to your door. Let me know if you give any of these businesses a try and let me know about your experience. Enjoy!
**Feature Photo by Edgar Castrejonon Unsplash