I visit the Angela Roi website often. I love the quality and chicness of their bag collection. And don't get me started on the fact that they are Vegan! So imagine the delight when this Black fashionista discovered this company is actually walking the walk when it comes to Black Lives Matter.
Angela Roi created a gorgeous yet functional eco tote, and 100 percent of proceeds will go to the non profit organization Black Mamas Matter Alliance. The BLM Eco Bag is made of 100 percent organic hemp. It's perfect for replacing plastic grocery bags, or if you are like me… substituting for a purse or an extra bag whenever I need to bring along a pair of back up shoes, make up, snacks, etc. And I adore the decision to put the Black Lives Matter hashtag front and center on the bag.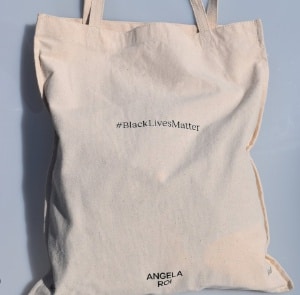 Black Mamas Matter Alliance aims to deal with the crisis of maternal health for Black women. A study out last month made headlines for revealing the fact that more Black babies die under the care of white doctors. Black mothers are 4 times likely to die during childbirth than white women. And we are more likely to develop health issues after childbirth. In many cases, all of this could be prevented. BMMA is working to change policy, cultivate research and advocate for Black mothers in every way possible. The organization is hosting a Black Maternal Health and Training conference next summer.

And be sure to check out the stunning bags in the Angela Roi collection. They call themselves the 'no sacrifice fashion brand'. Each bag is hand made with non animal materials and their pieces are affordable.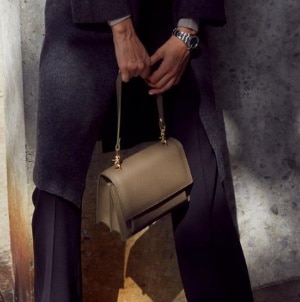 Love love love that this company is going above and beyond to make the world a better place.
Main Photo by Nechirwan Kavianon Unsplash