As I write this I am long overdue for a facial. But when I do finally make that appointment, it will be with skin care guru, Mamie McDonald at Skin By Mamie in NYC and New Jersey. She not only gives the most rejuvenating facials, she also is an expert on human skin and what we need to do to make it look and feel it's best.
And don' just take my word, Mamie's clients include celebs such as Yara Shahidi, Kerry Washington, Jay Z, Iman and Angela Bassett. As you might imagine, getting an appointment takes patience, but is worth the wait.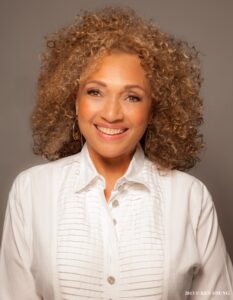 Since Mamie is my go to skin care expert, I asked her advice on something that I almost never get right… how to apply layers of skin care products in the morning. I never know what to put on first or last… sun screen? moisturizer? serum? Here's what Mamie says:
VSC: So what order should we apply this stuff:
Mamie: Serum, moisturizer, sunscreen
VSC: Which of the above should we avoid putting on the skin under our eyes?
Mamie: All three products can be applied under the eye. However, since the skin under the eye is very thin, any application of a product in that area should be applied in a thin layer.
VSC: Is there something else we should be putting on our eyes instead?
Mamie: An eye cream in the fall/winter months and an eye serum in the spring/summer months
Here are some vegan options for the beauty items mentioned above:
Face Serum:
Budget: Vitamin C Serum For Face by Poppy Austin ($25.17)
Splurge: Juice Beauty's Green Apple Age Defying Serum ($58) or Osmia Organics: Nectar Vital Rose Drops ($100)
Moisturizer:
Budget: Daily Greens Whipped Moisturizing Cream ($27)
Splurge: Goop by Juice Beauty Replenishing Night Cream ($140)
Sunscreen:
Budget: Aveeno Positively Mineral Sensitive Face Sunscreen ($13.29)
Splurge: Farmacy Green Screen Daily Environmental Protector ($77.77)
Eye Cream:
Budget: The Body Shop's Vitamin E Eye Cream ($13.65)
Splurge: Goop Perfecting Eye Cream ($80)
Eye Serum:
Budget: Mad Hippie Eye Cream ($24.99)
Splurge: Dr. Dennis Gross Skincare Ferulic + Retinol Serum Triple Correction Eye Serum ($69)
I have not tried all of these personally, so be sure to do some extra research before you buy.
And you can find out more about Mamie, including how to book an appointment, on her website, skinbymamie.com or follow her on social @skincarebymamie on IG and @mamiemcdonald on FB.
Wishing you wellness 🌱😘