If you needed a some motivation to go Vegan or just give it a try, but you don't want to go it alone… we got you.
Longtime vegan and author Tracye Mcquirter is launching a special program in October just for Black women. Her goal is to encourage 10,000 Black women to give Veganism a try for 3 months. The program is free and will guide participants day by day through the journey. There is also a social media component with IG Lives and a Facebook group to help keep you connected and motivated.
The October launch, means the 3 months will include some key holidays. But Trayce is way ahead of any concerns you might have about missing out family gatherings. Each month will only require 21 days of participation, then you get a break. That gives you opportunity to eat what everyone else is eating for those holiday meals.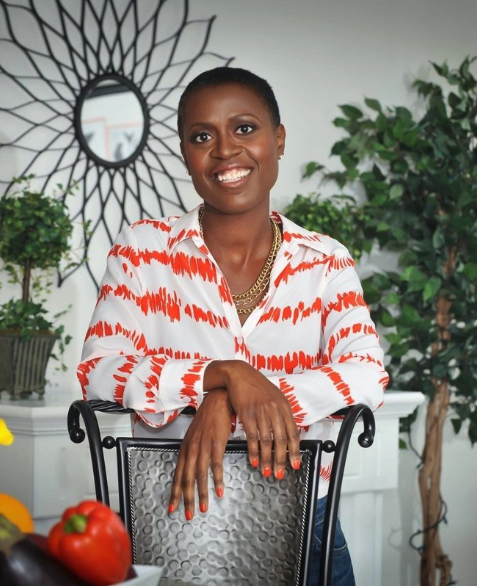 Trayce is doing this to celebrate the launch of her first book… By Any Greens Necessary, which debuted 10 years ago. As a nutritionist and long time vegan, she wants Black women to realize the benefits of eating a vegan diet in an effort to improve the odds against them leading healthy lives. Her hope is that when the program ends, participants will make the decision to go vegan full time.
VIPs such as actress/singer/dancer and long time Vegan Mya has signed up, as well as fellow Vegan and Girlfriends cast member Persia White.
I definitely plan on taking part. You can too! Just click here to sign up for free.