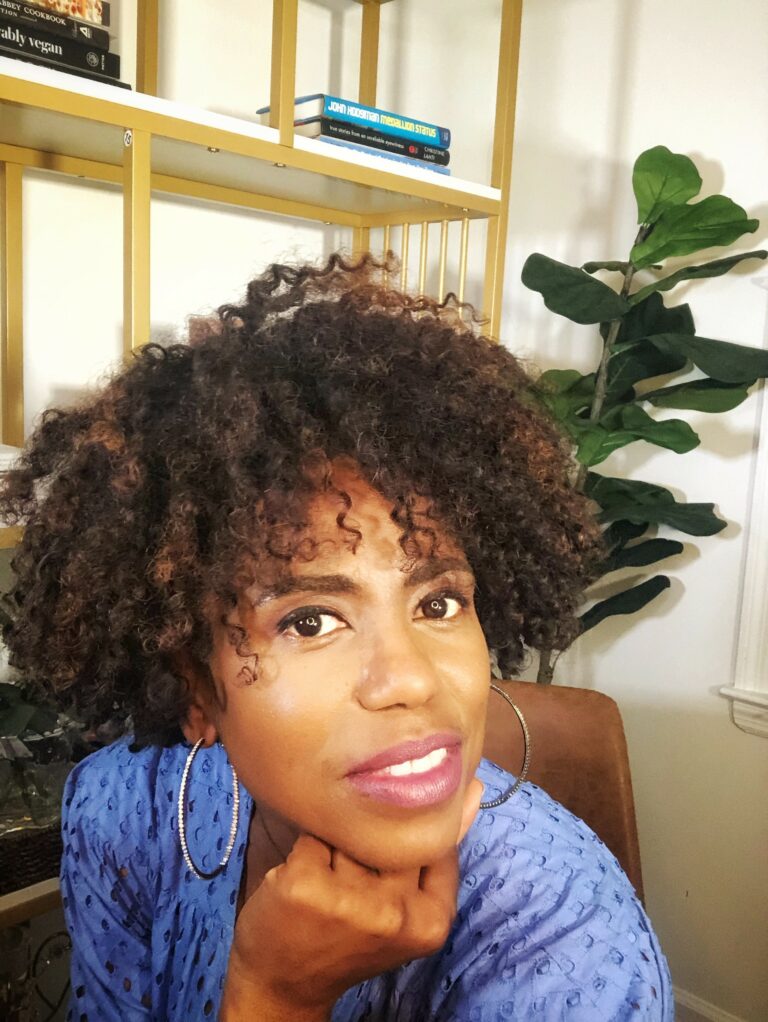 About This Site and The Editor in Chief
Vegan Sexy Cool is your modern guide to being vegan and fabulous. The content is curated by long time journalist and veganista, Jacque Reid. This site is for vegans, kinda vegans, i think I want to be vegans and I'm just curious about vegans. The goal is to provide content that educates and inspires you to live a healthier, kinder more fulfilling life, while having a whole lot of fun. Check out the site breakdown:
Feel Good: We love feeling good. This is where you will find info on wellness, fitness, mental health and SELF CARE.
Eat Good: We stay hungry. This is were you will find recipes, ingredient breakdowns, healthy options, chef interviews, restaurant, product and cookbook reviews.
Be Good: We just want to be good all day everyday. Here you will find info on organizations and people that make the world a better place. You will also find a little inspiration and encouragement to be your best self.
Look Good: We are beautiful. This is where you will find fashion, skin care, make up and more… all vegan, all top quality, all good.
Jacque: We love us some her. This is where you will find out about all of Jacque's appearances and projects, and maybe a little of what is on her mind from time to time.
Jacque Reid
In addition to being a passionate animal advocate and vegan, Emmy award winner Jacque Reid is a multi media maven. On tv, she's pulling double duty for NBC, hosting two lifestyle shows… New York Live in New York City and The Hub Today in Boston. Both shows give audiences a daily dose of celebrity news and interviews, as well as the very best these cites have to offer in fashion, food and fun. Jacque is also part of NBC's red carpet team and is often in the studio for breaking entertainment news.
On radio, Jacque just completed 14 years as a correspondent for the nationally syndicated Tom Joyner Morning Radio Show, which ended it's 25 year run when Mr. Joyner retired in January. Jacque produced and hosted her 'Inside Her Story' segments, which focused on women and women's issues.
The Vegan Sexy Cool brand is Jacque's biggest passion. Right now, the Vegan Sexy Cool brand includes a digital lifestyle magazine, a podcast and influencer dinners.
Jacque is also cohost of the Reid This/Reid That podcast, along with MSNBC's Joy Reid, who recently made history by becoming the first Black woman to host a show in the networks primetime lineup.
As a graduate of HBCU Clark Atlanta University and Northwestern University's Medill School of Journalism, Jacque began her career in local news and quickly made her way to the national stage as an anchor for CNN Headline News and BET Nightly News. Jacque is a member of the National Association of Black Journalists, the Christian Cultural Center church in Brooklyn, and the New York Alumnae chapter of Delta Sigma Theta Sorority, Inc. She has also served on various boards including Black Girls Rock and The Black and Missing Foundation.