Anyone who knows me, knows I am a Vegan. I talk about it often in an effort to promote the benefits and encourage others to follow in my footsteps. Of course, I wasn't born this way. I actually became Vegan a little more than 3 years ago. I did it for ethical reasons. That is another way of saying I became Vegan to save animals. Others may become Vegan for their own health or to protect the planet. Those are solid inspirations which I strongly support, but saving animals is primary for me.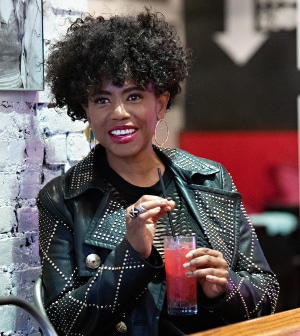 Why I Became Vegan
I had been thinking about becoming Vegan for years, but I just could not make sense of it. I knew animals were being harmed so we could have clothing, meats, seafood and dairy… but I never really researched what that meant. I remember once a woman was trying to explain to me how cows and calves were harmed by the dairy industry, I heard her but it still did not make an impact with me. Even though I considered myself an animal lover, I just didn't get it.
And then one day I randomly saw this ad on Facebook. It was a video featuring a Black woman, who was aware of Veganism but just did not really get what was behind it. She decided to do the research and take a closer look at the cruelty that happens to animals. In the end, she is Vegan and helped to encourage others by participating in rallies and handing out literature.
That was it for me. I decided at that moment to do the research. Once I did, there was no looking back. I became Vegan. And it was not just in the kitchen, but also my wardrobe and beauty products. When it came to beauty and fashion, I gave myself a little room to transition and learn about brands and products. Once I got a better grasp of it all, I decided to launch Vegan Sexy Cool to help others.
Why I Always Talk About Being Vegan
I am one of those Vegans who often talks about being Vegan. I think many people who are not Vegan are annoyed by Vegans like me, lol. But here is the thing… I don't want to be annoying, but honestly I don't really care. Like most ethical Vegans, I am on a mission to help save animal's lives. Can I do that by just being a silent example? Maybe. But I can be far more impactful by using my voice.
Look no further than Joaquin Phoenix for a perfect example. He uses every moment he can to bring awareness to the violence and suffering millions of innocent animals face every day. I cried tears of joy when I saw his Oscar 2020 speech, in which he spoke directly to the Vegan cause. I am sure some eyes were rolling, but many in the entertainment industry and beyond admitted that speech convinced them to become Vegan. Like Joaquin, if I can change someone's mind by just educating them on how they can also help save animals by making different choices, then that is worth being annoying. One person choosing to eat Vegan can save 200 animals a year. That means more to me than people not liking me.
Embed from Getty Images
At Peace
January 2021 marked my 3 year anniversary as a Vegan. I love myself every day for making the choice. I chose kindness. I chose to fight for the voiceless. I chose not to be afraid about what other people may think. As fellow Vegan Alice Walker beautifully said… "Activism is the rent I pay for living on this planet". That feeling comes in handy on days when I want to beat myself up for making a mistake in another part of my life. My choice to be Vegan gives me a peace in my soul and I have no regrets.