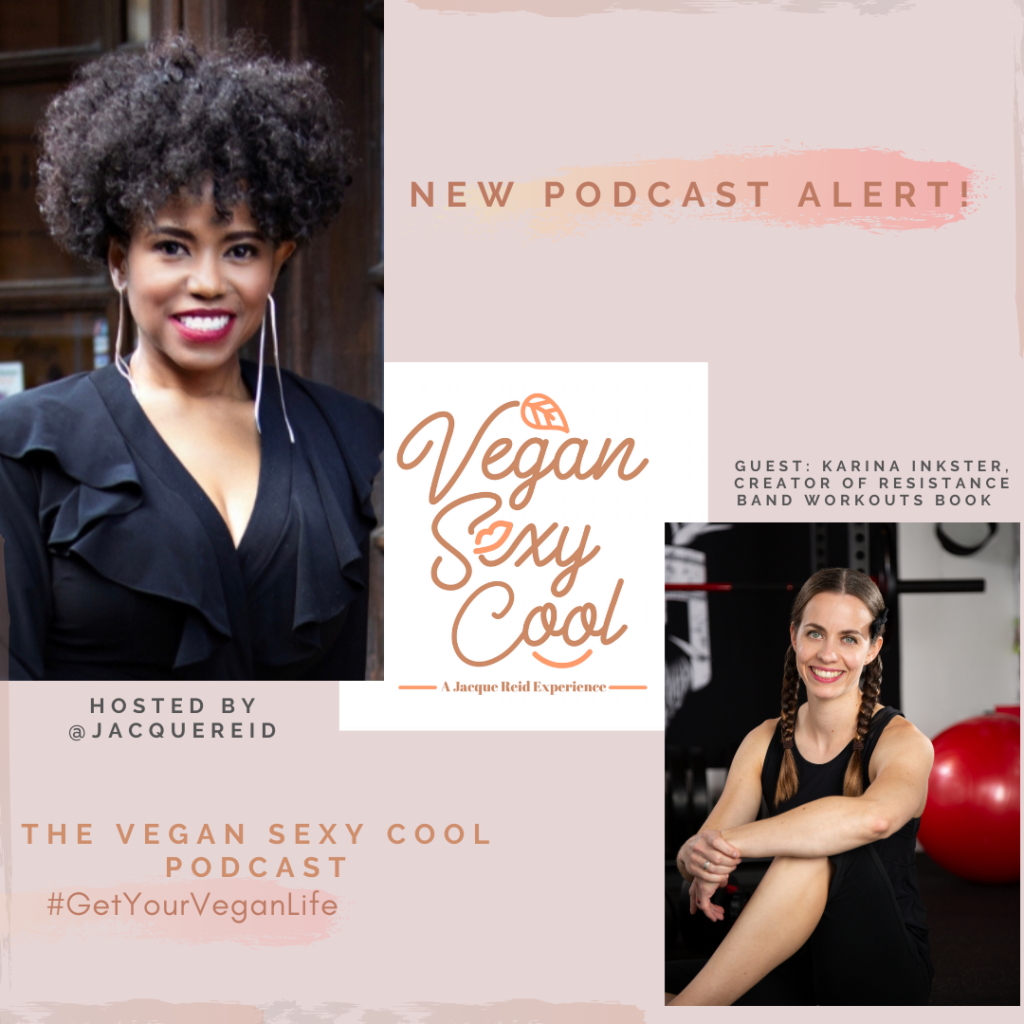 Tips For Women On Managing Our Workouts As We Get Older
In part 2 of this Veganuary series, Fitness and Nutritionist Coach, Karina Inkster shares tips and advice for working out while older on a plant-based lifestyle. She also talks about the importance of using the body, the natural process of aging, and how aging changes the way we workout.
Can't Miss Moments: (take from log of interview and add 4-5 moments with time code)
NATURAL AGING RESULTS IN DECREASED MUSCLE MASS, DECREASED BONE DENSITY AND MORE BODY CHANGES 
"So, some of the things that happens, and which is why, by the way, we don't see 50-year-olds competing in the Olympics usually because there is a normal process of decreased muscle mass decreased bone density especially for females that is important because when bones get less dense you are now more likely to develop osteoporosis."
HOW TO BALANCE STRENGTH TRAINING
"So if you can do three days half an hour, if you can do four days, that's going to be better. And it also means that you can start splitting things up into like you mentioned upper body and lower body. So, if you have four days available for example that you can strength train, I would definitely split that up into two upper body and two lower body, where you're alternating. Day one is upper body, day two is lower body, etc."
TIPS FOR PEOPLE JUST STARTING TO WORKOUT
"For folks who are just starting out and who really have it as a priority to create a habit for themselves, it really works to break it into small chunks and do like 10 minutes five or six days a week. "
"I like resistance bands for a lot of reasons, especially for folks who are starting out with strength training. Because you don't have to buy, like 10 different pairs of dumbbells which take up a lot of room and are super expensive, and you're jumping from 5 pounds to 8 pounds to 10 pounds to 12 pounds."
VEGANISM FOR LONG TERM AND UNDERSTANDING THE ETHICAL REASONS OF IT
"For us long term vegans, it's been 18 years for me now, I kind of feel like using the health first approach doesn't lead to long term veganism as often as the ethics approach. Here's the thing though, a lot of people come to veganism for health reasons, which is legitimate, there are health reasons, there are legit evidence based reasons to be vegan for your health. So, a lot of folks come into it from a health perspective, and then down the road, they're like 'hey, there's other reasons, there's the environment, there's ethics, there's animal agriculture, and those are generally the reasons that people maintain veganism."
Social Media Handles:
Instagram: @karinainkster
Facebook: Karina Inkster
Twitter: @KarinaInkster
Websites, Notes:
Latest book:Resistance Band Workouts: 50 Exercises for Strength Training at Home or On the Go.
(Other books):
Vegan Vitality: Your Complete Guide to a Healthy, Active, Plant-Based Lifestyle;Foam Rolling: 50 Exercises for Massage, Injury Prevention, and Core Strength
Podcast:  No-Bullsh!t Vegan podcast
Website Link: www.karinainkster.com